Things we know for sure about Balthazar Lemon – he is Salamandra's grandfather, by dint of being Melisandra's father. He is an inventor and built the lighthouse. He has a bit of a thing about fish.
Things we do not really know about Balthazar Lemon – what he did after the end of The Gathering. How he build the lighthouse. Why he has a bit of a thing about fish – although when questioned about this with regards to the fish powered church organ, he responded by asking what we though God smelled like.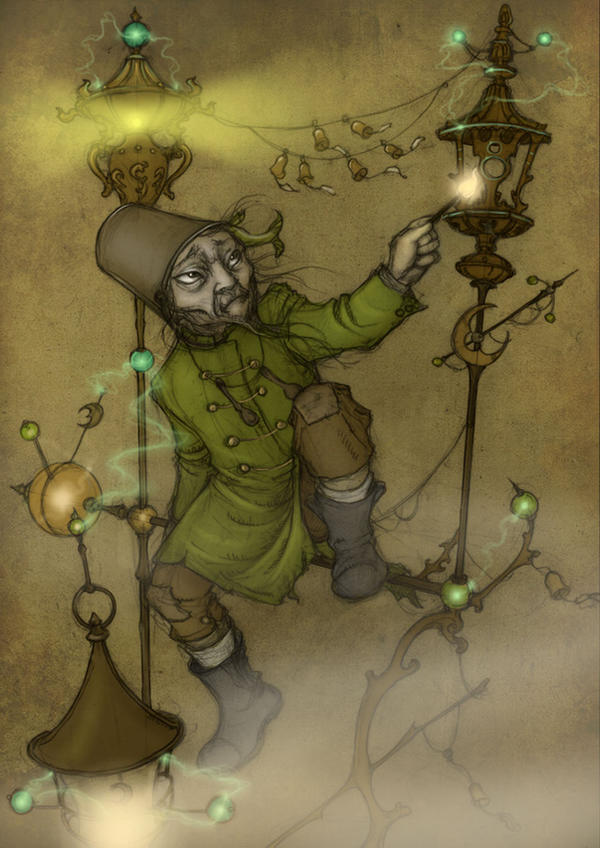 His imagery suggests Chinese origins. Balthazar is more of a Middle Eastern name. Lemon is not a surname to naturally go with either. I do this on purpose. Partly because the population of Hopeless is diverse while the author lacks sufficient knowledge to accurately portray people from everywhere. Partly because I like ambiguity, and uncertainty, and combining names and imagery in ways that are out of kilter is a way of doing that. Partly because Hopeless is not neatly part of our world.
We never see Salamandra's maternal grandmother, we only hear about her occasionally from other people. She's one of the many invisible women in the story. In the second half of The Gathering, Sophie Davies tells Salamandra a story about who her grandmother was. While we never deal with this in the books, I'm about 90% sure that Sophie was lying about some of the details, and that she wanted to give young Sal a story that would help her deal with her actual family. Taking into account how Balthazar feels about sea life, I'm fairly sure that the woman who was never known to anyone as 'Mrs Lemon' simply returned to the sea. She may have been something a bit like a mermaid. For all we know, she may still be out there.